Welcome to Shoot In China, the leading provider of film equipment rental and production support services in Xiamen, Fujian Province, and beyond. With over a decade of experience, we have established ourselves as a trusted partner for clients seeking top-notch video production solutions. Whether you are a filmmaker, production company, or international brand, we are here to make your filming experience in China a resounding success.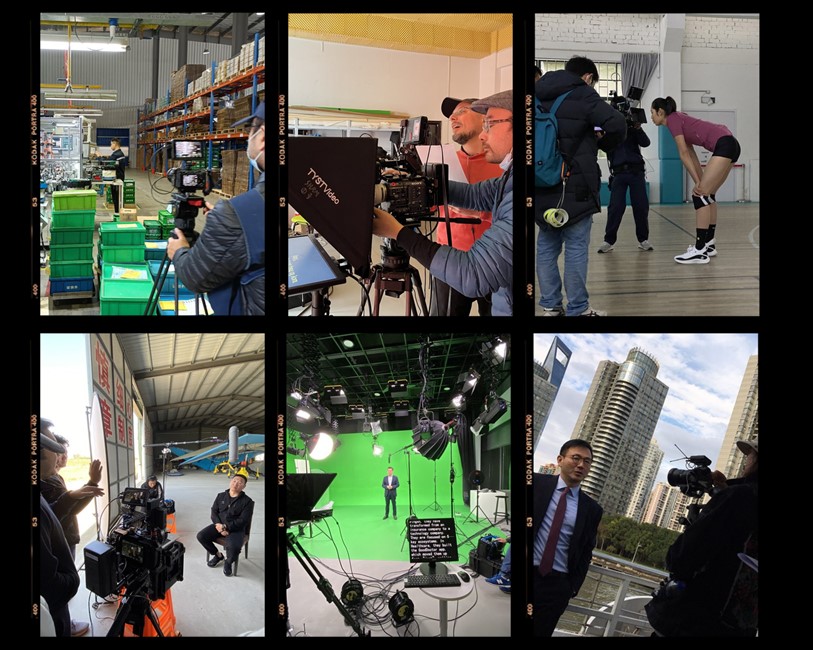 Unparalleled Expertise and Local Knowledge
Since our establishment in 2012, we have assisted hundreds of clients in realizing their creative visions. Our bilingual English and Chinese team brings a wealth of experience in the industry, ensuring effective communication and seamless coordination throughout the production process. We understand the intricacies of filming in China and leverage our extensive local knowledge to provide you with valuable insights and guidance.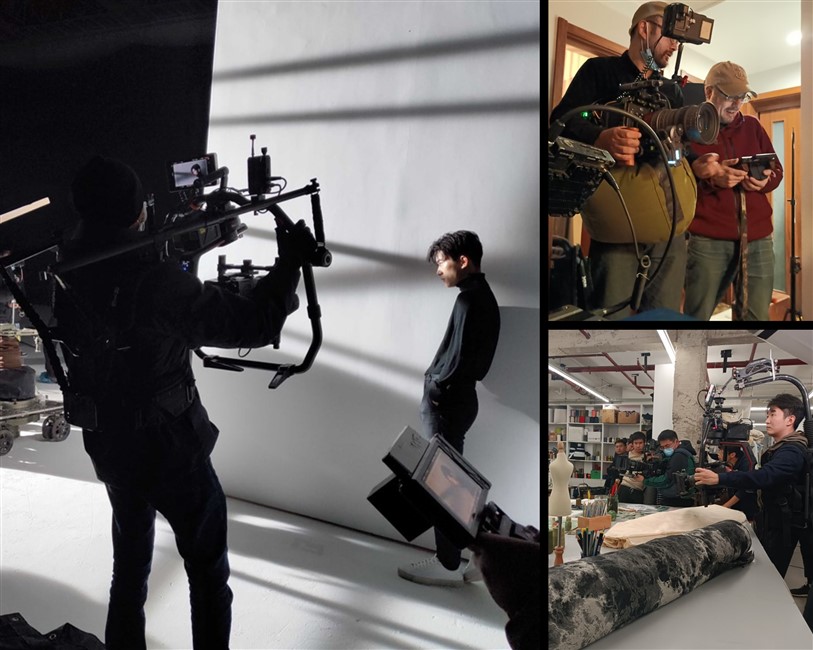 Comprehensive Film Equipment Rental
At Shoot In China, we offer a vast selection of state-of-the-art film equipment available for rental. From cameras and lenses to lighting and grip equipment, we have everything you need to bring your vision to life. Our inventory features renowned brands such as Sony, Canon, Arri, Blackmagic, DJI, Zeiss, and Leica, guaranteeing exceptional quality and reliability.
Here is a glimpse of the gear we provide for rental:
Camera Rental:
SONY: Sony Venice, FX3, FX6, FX9, and more.
Canon: Canon C300, C500, C200, and others.
Panasonic: GH5, S1H, GH5S, and more.
Red Camera: Red One, Red Epic, Red Scarlet, and others.
Arri Camera: ARRI ALEXA Mini LF, ARRI ALEXA Mini, and others.
Blackmagic: URSA, URSA Mini 4.6K, and more.
Lens Rental:
Arri Lens: ARRI SP, ARRI Masterprimes, and more.
Cooke: Cooke Anamorphic Lens set, Cooke 1.8, and others.
Angenieux: Angenieux Full Frame, Angenieux 36-435, and others.
Sony Lens: Sony Gmaster Lens, 14-24mm 2.8, and more.
Canon Lens: EF mount lens, Canon CN-E Lens, and others.
Zeiss: CP2, CP3, UP PL mount, and more.
Leica: Leica 1.4T, Leica R, and others.
Lighting and Grip:
Arri Lighting: Arri skypanel rental, Arri led lights, and more.
Lighting: Kinoflo, Dedolight, Aputure, and others.
Light Stands: C-stands, Combo Stand, Studio Light Stands, and more.
Grip: Jimmy Jib, Sachtler Tripod, Easyrig, and others.
Heavy Grip: Scorpio Stretch Rocker, MOVIE BIRD Stretch Rocker, and more.
Additional Equipment:
Drones: DJI Inspire, DJI X5, MAVIC 2 Pro, and others.
Monitors: Panasonic, Arri, TVLogic, and more.
Camera Accessories: Follow Focus, C-motion Follow Focus, and more.
Sound: Schneider 416, Rode NTG-3, Boom Mic, and others.
Full Coverage Across China
While we are based in Shanghai, our services extend far beyond Xiamen and Fujian Province. We have a robust network and operational capabilities to provide film equipment rental and production support in major Chinese cities, ensuring that your projects receive comprehensive coverage nationwide.
From the bustling streets of Beijing to the vibrant cultural scene in Shanghai, and from the historic beauty of Xi'an to the picturesque landscapes of Guilin, our team is well-equipped to cater to your filming needs. Our extensive network allows us to seamlessly coordinate logistics and deliver the equipment you require, wherever your production takes you in China.
As a company committed to excellence, we prioritize customer satisfaction and strive to exceed your expectations. Our dedicated team of professionals is passionate about the film industry and is always ready to go the extra mile to ensure a smooth and successful production experience.
When you choose Shoot In China for your film equipment rental needs, you gain access to not only our top-of-the-line gear but also our wealth of knowledge and expertise. We understand that each project is unique, and our experienced team is here to provide personalized guidance and support every step of the way. Whether you need assistance with equipment selection, technical advice, or on-site troubleshooting, we are here to ensure that your production runs seamlessly.
At Shoot In China, we recognize the importance of staying up to date with the latest industry trends and technological advancements. Therefore, we continually invest in our equipment inventory, ensuring that we offer cutting-edge gear that meets the evolving demands of the film industry. From the latest camera models to advanced lighting and grip equipment, you can rely on us to provide you with the tools necessary to bring your creative vision to life.
In conclusion, Shoot In China is your trusted partner for film equipment rental and production support services in Xiamen, Fujian Province, and across China. With our extensive inventory, industry expertise, and commitment to customer satisfaction, we are dedicated to making your filming experience in China a seamless and successful one. Contact us today to explore our offerings and let us be a part of your next exceptional production.