Our full-service Shanghai photo studio options provide everything you need to create stunning photos, whether you're a professional photographer or just starting out. With access to top-quality equipment, experienced photographers, and a range of studio sizes and configurations, we can help you bring your vision to life.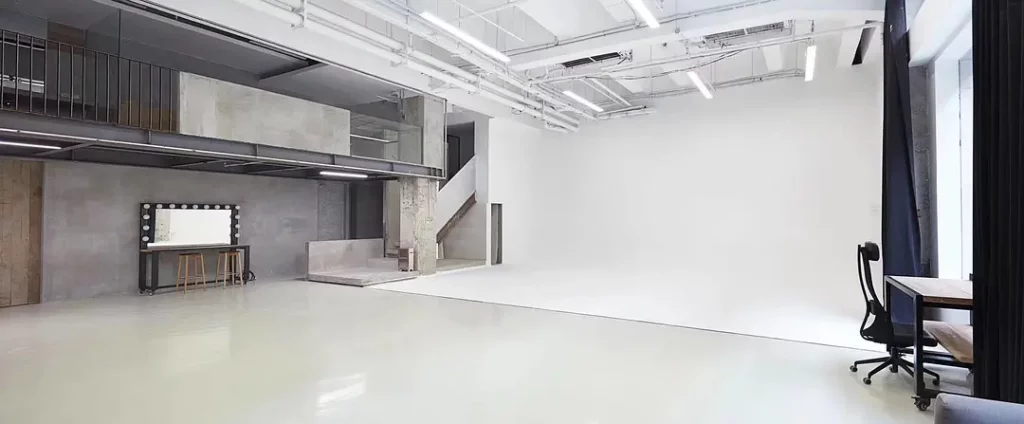 One of the biggest advantages of renting a photo studio from us is the variety of options available. Our studios come in a range of sizes to suit your needs, from intimate spaces for portrait sessions to large, open areas for commercial shoots. We also offer a range of lighting and backdrops to choose from, so you can create the perfect look for your photos.
Another advantage of renting from Studio In China is the quality of our equipment. We only use top-of-the-line cameras, lenses, and other gear, so you can be confident that your photos will look their best. Our team also has extensive experience with all types of photography, from fashion and food and beverage to products and more. Whatever your industry, we can help you create images that will stand out.
In addition to our studio rental options, we also offer a range of other services to support your photography needs. For example, we can provide models and stylists to help bring your vision to life, or offer post-production services to fine-tune your images. We also have extensive experience with location shoots, whether you need to capture images of Shanghai's iconic skyline or explore some of the city's hidden gems.
At Studio In China, we pride ourselves on our commitment to quality and customer service. Our team is dedicated to helping you achieve your photography goals, whether you're working on a personal project or a commercial campaign. We also understand the importance of flexibility, and can work with you to accommodate your schedule and budget.
#Photo Studio in Shanghai