Welcome to Shoot In China, the premier film equipment rental company in Nanjing, Jiangsu province. With over a decade of experience in video production and production support, we offer top-of-the-line gear and comprehensive services to fulfill your filming needs. Whether you are a local filmmaker, international production crew, or corporate client, our mission is to provide you with the highest quality equipment and exceptional support to ensure seamless productions.

Your Reliable Production Partner:
At Shoot In China, we take pride in our extensive experience and industry expertise. Since our establishment in Shanghai in 2012, we have served hundreds of clients, including Fortune 500 companies, media organizations, sports events, and international brands. Our bilingual English-Chinese team is dedicated to guiding and assisting you at every step of your production journey. From concept development to post-production, we offer a range of services tailored to your specific requirements.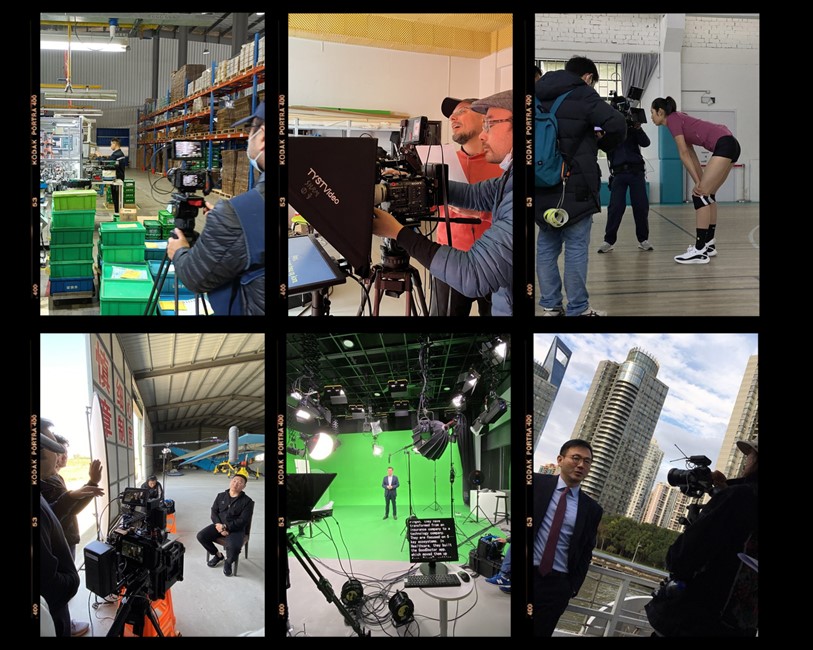 Unmatched Equipment Inventory:
When it comes to film equipment rental, we have you covered. Our vast inventory features the latest cameras, lenses, lighting, grip equipment, and more from renowned brands such as Sony, Canon, Arri, Blackmagic, DJI, Zeiss, and Leica. Whether you need the versatility of a Sony Venice or the cinematic excellence of an ARRI ALEXA Mini LF, our collection includes the most advanced gear to elevate your visual storytelling.
Our Extensive Film Equipment Rental Inventory in Nanjing
Camera Gear for Every Need:
We understand the importance of selecting the right camera for your project. That's why we offer an extensive range of cameras, including the Sony Venice, FX3, FX6, Canon C300, Red cameras, Panasonic GH5, and many others. From high-end cinema cameras to compact mirrorless options, our diverse selection ensures that you find the perfect tool to bring your vision to life.
Versatile Lenses and Accessories:
A great lens can transform your footage, and our rental options include the best in the industry. Choose from a wide array of lenses, such as the ARRI Masterprimes, Cooke Anamorphic Lens set, Sony Gmaster Lens, Canon EF mount lenses, Zeiss CP2, and Leica 1.4T. Additionally, we provide essential camera accessories like follow focus systems, stabilizers, monitors, and wireless communication devices to enhance your shooting experience.
Comprehensive Lighting and Grip Solutions:
Lighting is paramount in creating captivating visuals, and our lighting inventory ensures you have the right tools for any scenario. We offer a variety of lighting kits, including Kinoflo, Arri SkyPanel, Aputure, Dedolight, and Briese Light, allowing you to achieve the perfect lighting setup for your scene. Additionally, our grip equipment includes Jimmy Jibs, sliders, dolly systems, and heavy grip options like Scorpio Stretch Rockers and GFM Jib Arms, enabling you to execute complex camera movements effortlessly.
Full Coverage Across China:
While our headquarters are in Nanjing, our services extend beyond Jiangsu province. We proudly serve clients throughout China, including major cities like Shanghai, Beijing, Guangzhou, and Shenzhen. No matter where your production takes you, our dedicated team ensures that you have access to top-tier equipment and exceptional support across the country.
Rent with Confidence:
When you choose Shoot In China for your film equipment rental needs, you can expect reliable, well-maintained gear and unparalleled customer service. Our team is committed to exceeding your expectations and making your production journey seamless and successful.