Since 2012, Shoot In China has been a trusted name in the film production industry, providing top-quality video production services and comprehensive film equipment rental solutions in Kunshan and across China. Our commitment to excellence and our bilingual English-Chinese team have made us the go-to partner for hundreds of clients, including Fortune 500 companies, media organizations, sports events, and international brands.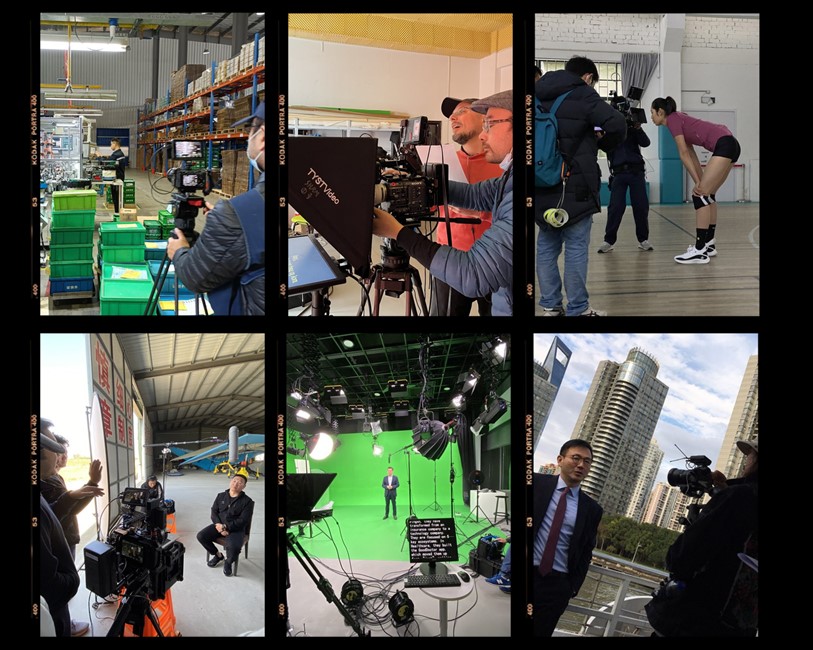 Kunshan Film Equipment Rental: Your Gateway to Visual Excellence
When it comes to film equipment rental in Kunshan, Shoot In China stands out as your premier choice. We understand the importance of having access to the latest and most reliable equipment to bring your creative vision to life. Our extensive inventory includes a wide range of cameras, lenses, lighting gear, drones, grip equipment, and more.
Unlock Your Creative Potential with Cutting-Edge Equipment
Our camera rental options feature industry-leading brands such as Sony, Canon, Panasonic, RED, ARRI, and Blackmagic. Whether you need the versatility of the Sony FX series, the cinematic power of the ARRI ALEXA line, or the compact excellence of the Canon C series, we have the perfect camera to suit your project's unique requirements.
To complement our cameras, we offer an extensive selection of lenses, including renowned brands like Zeiss, Leica, ARRI, Canon, and Cooke. Achieve the desired visual style for your production, from the exceptional sharpness of Zeiss lenses to the distinctive character of Cooke Anamorphic lenses.
Light Up Your Set with Professional Lighting and Grip Equipment
Lighting plays a crucial role in setting the mood and enhancing the visual impact of your shots. At Shoot In China, we offer a comprehensive range of lighting options, including Kinoflo, Dedolight, Aputure, and ARRI lights. From versatile LED panels to powerful HMI fixtures, our lighting gear ensures you have the right tools to create stunning visuals.
To support creative camera movements and achieve precise shots, we provide a complete selection of grip equipment. Our inventory includes items like Jimmy Jibs, Sachtler tripods, Easyrigs, DJI Ronin gimbals, and O'Connor fluid heads. Whether you need smooth tracking shots or stable handheld footage, our grip gear has you covered.
Your Trusted Partner for Kunshan Film Equipment Rental
While we specialize in Kunshan film equipment rental, our services extend throughout Jiangsu province. We proudly serve major cities such as Suzhou, Nanjing, Wuxi, and Changzhou, offering our clients easy access to our extensive equipment inventory and professional support.