Shoot In China is your premier film equipment rental service in Hefei, Anhui Province, and beyond. With a decade of industry experience, we have been serving clients across China since 2012, delivering exceptional support and top-quality equipment for video production and filming projects. Our bilingual English-Chinese team is dedicated to guiding and assisting you through every step of the production process, ensuring a seamless and successful experience.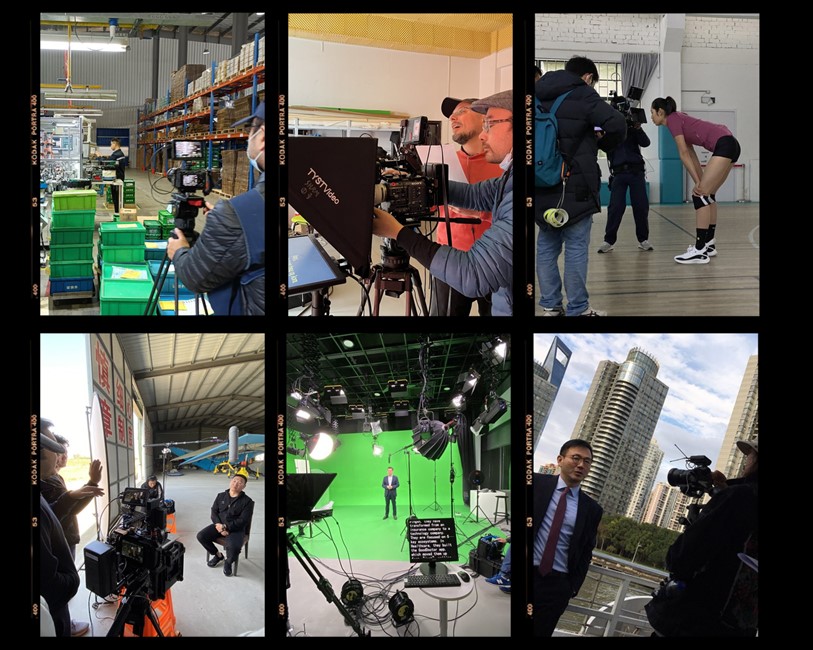 A Trusted Partner for Filming in China: Since 2012, we have established ourselves as a trusted partner for clients ranging from Fortune 500 companies to media organizations, sports events, and international brands. With our extensive experience, we have helped create captivating content in China, offering our expertise in various areas such as motion pictures, live broadcasting, TV production, and more. Our bilingual team understands the unique challenges of filming in China and is ready to provide the necessary support to make your project a success.
Comprehensive Film Equipment Rental Options: At Shoot In China, we offer a comprehensive range of film equipment available for rental in Hefei and beyond. Our inventory includes renowned brands like Sony, Canon, Blackmagic, ARRI, DJI, Zeiss, Leica, and more. From state-of-the-art cameras and lenses to lighting kits, grip equipment, drones, and live broadcasting tools, we have everything you need to bring your creative vision to life.
Camera Rental Selection: Capture stunning visuals with our extensive camera rental selection. Choose from top-of-the-line models such as the Sony Venice, FX3, FX6, FX9, Canon C300, C500, C200, Panasonic GH5, S1H, GH5S, RED cameras, and ARRI ALEXA series. Whether you're shooting a feature film, documentary, or commercial, our diverse range of cameras ensures that you have the right tool for the job.
Lens Rental Variety: Enhance your storytelling with our wide variety of lenses. Explore the possibilities with ARRI's SP, Masterprimes, and UP Basic Set, Cooke Anamorphic lenses, Angenieux Full Frame and EZ series, Sony Gmaster lenses, Canon EF mount lenses, Zeiss CP2 and CP3, and Leica 1.4T and R series. Our lens selection allows you to achieve the desired look and feel for your project, adding depth and visual impact to your storytelling.
Lighting and Grip Equipment: Create the perfect ambiance and control the lighting on your set with our range of lighting and grip equipment. We offer lighting options from Kinoflo, Dedolight, Aputure, ARRI SkyPanel, and more. Our grip equipment includes C-stands, tripods, easy rigs, sliders, and heavy grip options like cranes and dollies. With our comprehensive lighting and grip inventory, you'll have the tools to shape the perfect scene.
Full Coverage in Anhui Province and Beyond: Shoot In China provides full coverage for clients not only in Hefei but also in other major cities in Anhui Province, including Hefei, Wuhu, Bengbu, Huainan, and Ma'anshan. We understand the importance of accessibility and are committed to supporting your projects wherever they may take you. Our dedicated team is ready to assist you with reliable equipment and support for a seamless production experience.