With a decade of dedicated service, Shoot In China stands as your trusted partner for video production and comprehensive filming/production support across China. Since our establishment in Shanghai in 2012, we've been committed to assisting clients in realizing their creative visions. China Camera Gear Rental.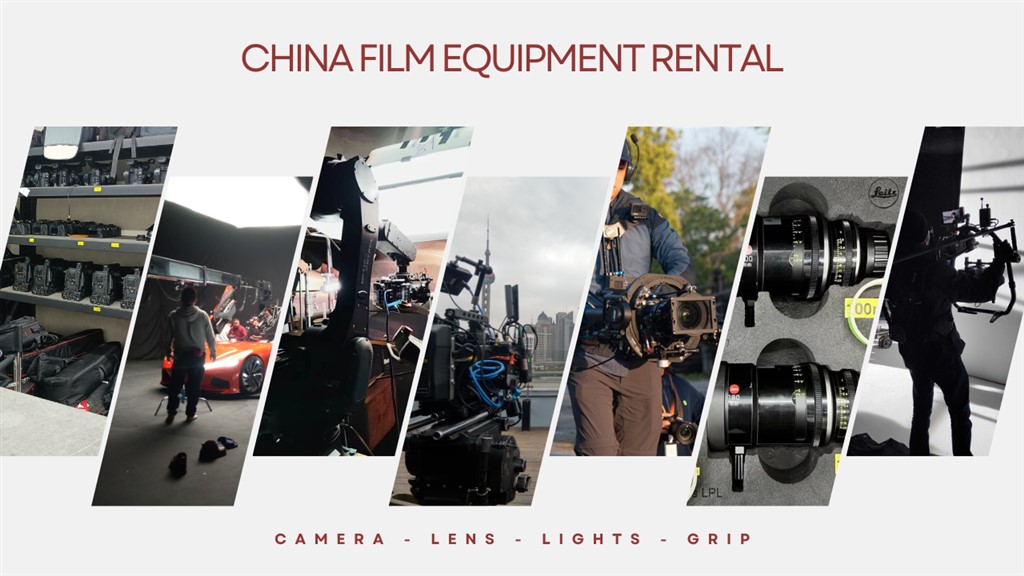 Your Cinematic Arsenal
When it comes to video production, your choice of equipment can make or break your project. In the world's most populous nation, China, our camera gear rental services empower you to craft compelling visuals. We are more than a rental service; we are your creative arsenal, equipped to meet your every need.
A Spectrum of Choices
At Shoot In China, we understand that each project is unique, and your equipment should reflect that. Our expansive inventory covers a wide spectrum of filming needs. Whether you require camera lenses, grip gear, or professional lighting solutions, we have you covered.
A Nationwide Network
From the bustling streets of Beijing to the dynamic landscapes of Shanghai, Shenzhen, Guangzhou, and Nanjing, we've expanded our presence to cover major Chinese cities. Shoot In China isn't confined to one location; it's a nationwide network dedicated to supporting filmmakers and content creators in their pursuit of excellence.
The Art of Cinematography
Discover a treasure trove of equipment designed to empower your artistic endeavors. Our offerings include:
Arri Equipment: Unlock precision and finesse with Arri's esteemed line of tools.
Sony, Canon, and Blackmagic: Explore a diverse range of camera options to suit your unique style.
High-Quality Lenses: Choose from renowned brands like Zeiss, Leica, and more to capture stunning visuals.
Lighting and Grip Solutions: Achieve the perfect illumination and stabilization for your scenes.
Motion Picture Gear: Capture dynamic movements and action sequences with our motion picture equipment.
Drone Services: Soar to new heights with breathtaking aerial shots.
Live Broadcasting Equipment: Ensure seamless live events and broadcasts with our cutting-edge gear.
TV Production Tools: From cameras to lighting, we have everything you need for professional TV production.
China Camera Gear Rental
Our journey in the industry has seen us partnering with a diverse range of clients, including Fortune 500 companies, prestigious media organizations, renowned sports events, and international brands. Our decade of excellence equips us to handle the most demanding projects with unwavering dedication.
Your Next Creative Venture
Whether you're in search of China camera gear rental or require lens, grip, or lighting equipment, Shoot In China is your committed companion. We're here to empower your creative vision and bring it to life, no matter where you are in China. Connect with us today and embark on your next cinematic adventure.