Are you planning a film production in Chengdu, Sichuan Province, and in need of top-quality equipment rental and reliable production support? Look no further than Shoot In China. As a leading video production and rental company with a strong presence in Shanghai and full coverage across various cities in China, we have been serving clients for over a decade, ensuring their filming projects in China are a resounding success.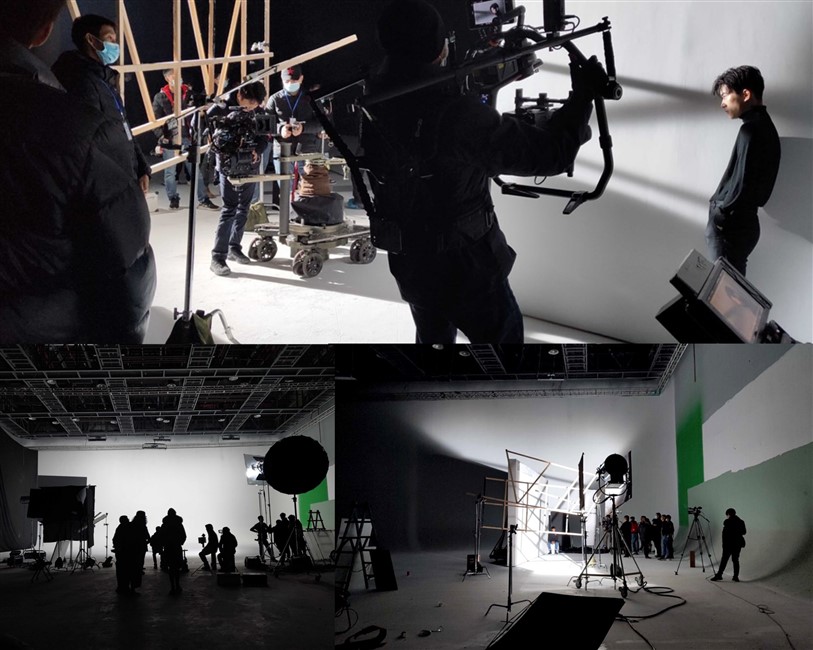 Why Choose Shoot In China?
With Shoot In China, you gain the advantage of our extensive experience in video production and filming support. Since our establishment in 2012, we have assisted hundreds of clients, including Fortune 500 companies, media organizations, sports events, and international brands, in creating outstanding content in China. Our bilingual English-Chinese team possesses the expertise to guide you through every step of production, making the entire process seamless and efficient.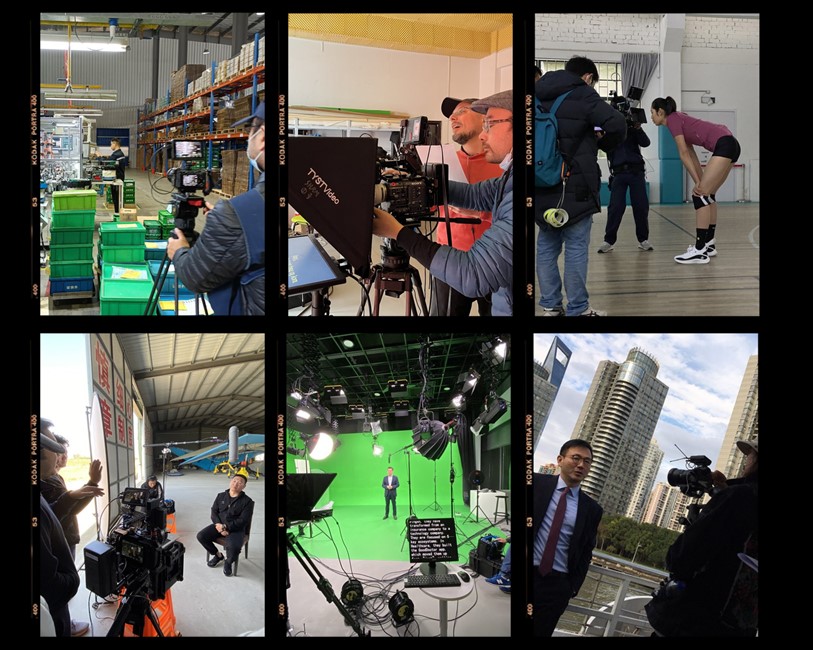 Film Equipment Rental in Chengdu and Beyond
At Shoot In China, we offer an extensive range of state-of-the-art film equipment for rental, ensuring you have access to the latest technology to bring your creative vision to life. Whether you require camera gear, lighting kits, grip equipment, drones, or live broadcasting tools, we have you covered. Our inventory includes renowned brands such as Sony, Canon, Blackmagic, Arri, DJI, Zeiss, Leica, and many more.
| Brand | Equipment |
| --- | --- |
| SONY | Sony Venice, FX3, FX6, FX9, FX30, FS5M2, FS7M2, A7m3, A7S3, A7SM2, A7S2, A7R3, A7R4, A7C, A7M4, A7R |
| | EX280, Z280, X280, HXR-MC2500, HXR-MC1500C, PXW-Z150, PMW-580K, |
| | Video Mixer MCX-500, Wireless Microphone UWP-D26, D12 |
| Canon | Canon C300, C500, C200, C100, R5C, C70, R5, R6 |
| Panasonic | GH5, S1H, GH5S, S5, S5M2, Panasonic Lens, Lumix Lens |
| Red Camera | Red One, Red Epic, Red Scarlet, Red Raven, Red Weapon, Red Helium, Red Gemini, Red Monstro, Red Ranger |
| Arri Camera | ARRI ALEXA Mini LF, ARRI ALEXA Mini, ARRI ALEXA LF, ARRI ALEXA SXT Plus, ARRI ALEXA XT Plus, ARRI ALEXA XT Studio, ARRI ALEXA XT, ARRI ALEXA Plus, ARRI ALEXA Classic, ARRI ALEXA M, ARRI ALEXA XT M |
| Blackmagic | URSA, URSA Mini 4.6K |
| Arri Lens | ARRI SP, ARRI Masterprimes, ARRI UP Basic Set, ARRI 18-80, 45-250 |
| Cooke | Cooke Anamorphic Lens set, Cooke 1.8, Cooke I7 T1.4 SET, Cooke 5I T1.4, Cooke S4I Blackset |
| Angenieux | Angenieux Full Frame, Angenieux 36-435, Angenieux 24-290, Angenieux EZ 15-40, EZ30-90, EZ22-60, EZ45-135 |
| Sony Lens | Sony Gmaster Lens, 14-24mm 2.8, 16-35mm 2.8, 24-70mm 2.8, 70-200mm 2.8, 24-105mm 4, 100-400mm, 200-600mm, 8-15mm |
| Canon Lens | EF mount lens, Canon CN-E Lens, Canon FD Full Frame, Canon SP Full Frame, Tilt Shift Lens, 8-15mm/F4L,11-24mm/F4L,16-35mm/F2.8LII,24-70mm/2.8L,24-105mm/4L IS,70-200mm/F2.8L ,70-200mm/F2.8L IS II, 100-400 mm f 4.5-5.6L IS,TS-E 17mm f/4L,EF TS-E 24mm f/3.5L,EF TS-E 45mmf/2.8,EF TS-E 90mm f/2.8 |
| Zeiss | CP2, CP3, UP PL mount, SP Lens set |
| | |
| --- | --- |
| Leica | Leica 1.4T, Leica R |
| Live Broadcast | Panasonic AV-HS410, Sony MCX-500 Switch, SDI/HDMI/DVI converter, AJA recorder, Blackmagic ATEM Television Studio Pro 4K, Capture Card, sound mixer |
| Drones | DJI Inspire, DJI X5, X7 RAW, MAVIC 2 pro, Phantom 4PRO |
| Monitors | Panasonic 17 inches, Arri 5 inches, TVLogic058W |
| Camera Accessories | Follow Focus, C-motion Follow Focus, WCU-4, e-zoom, video transmitter |
| Arri Light | China Arri Skypanel rental, Arri LED lights, Arri M-series, Arri True Blue-D, Arri daylight, Arri ballasts, Arri Orbiter, S30-C, S60-C, S120-C, S360-C, S30-RP, S60-RP, M90, M60, M40, M25, M18 |
| Lighting | Kinoflo 8 banks, 4 banks, 2 banks, Dedolight, Aputure 1200DX, 600DX, 300D, 18kw parlight, 12kw parlight, 6kw parlight, 4kw parlight, 18kw compact, 12kw bulb, 1.2kw bulb, Titan Light tubes, balloon Lights, Briese Light |
| Light Stands | C-stands, Combo Stand, Boom Arm, Studio Light Stands, Wind-up, heavy-duty stand, sandbags |
| Lighting Accessories | Butterfly frames, green screen cloth, blue cloth, gaffer clamp, gaffer tape |
| Lighting Gels | CTO, CTB, 216, Lee Filters, diffusion filters, 250, 3026, 3009, 251(3028), 252, 253 |
| Grip | Jimmy Jib, Sachtler Tripod, Easyrig, DJI Ronin, Oconnor 2575D, STEADICAM, GFM dolly, GFM tracks, slider, car mount, vertical bracket |
| Heavy Grip | Scorpio 45 Stretch Rocker, MOVIE BIRD 45 Stretch Rocker, MOVIE BIRD 24 Stretch Rocker, MOVIE BIRD 17 Stretch Rocker, SCORPIO 10 Stretch Rocker, GFM GF-16 16M, GFM GF-8 Xten 11M, 12 Meters Electric Crane (With Remote), GFM GF-7800 Jib Arm, GFM GF-7700 Jib Arm, GFM GF-7500 Jib Arm, GF-Baby Jib Arm, GF-Mini Jib Arm, QF-7700, QF-7500, RT-mini, CHAPMAN Hybrid IV, CHAPMAN PEEWEE IV, GF-Primo Dolly, Panther Classic Plus, Movietech Magnum, CINETECH Quakerbird, CINETECH Super Falcon II, FLIGHT HEAD-6 Stabilized 3-Axis Remote Head, FLIGHT HEAD APEX Stabilized 3-Axis Remote Head, FLIGHT HEAD CL Stabilized 3-Axis Remote Head, Scorpio 3-Axis Mini Remote Head, MOVIE BIRD 2-Axis Remote Head, BLACK ARMJ, BLACK ARM, Vehicular sucker, Car Mount, GF-120cm slider, GF-200cm slider,GFM U-Bangi, Ronford-Baker, RUSSIAN ARM, Wireless communication, Rickshaw Dolly,GFM QUAD, Movietech, H/D Platform Dolly, L/T Platform Dolly |
| | |
| --- | --- |
| Accessories | Teradeck, Ninji Osmo, Blackmagic Assist |
| Sound | Schneider 416, Rode NTG-3, Sony D21/D12 Wireless Microphone, Boom Mic, Lavalier Microphones |
| Communication | Walkie Talkie, Intercom, Clear-com communication system |
| Stage Equipment | Teleprompter |
| Effects | Smoke machine, Wind Machine, Bubble Machine |
| Power Department | Power generator, Power generator Truck, power lorry |
| Transportation | Lorry, Van, Mini-van |
| LED-TV, LED Screens | 50 inches, 55 inches, 4K TV Screens, 55 inches, 65 inches, 75 inches, 80 inches, 90 inches, modular LED screens, Stage Screen, LED display |
| Computer | MacBook Pro, MacBook Air laptop, Dell workstation, server racks, iPad |
Full Coverage Across China
While we are based in Shanghai, Shoot In China offers full coverage across various cities in China, including but not limited to Beijing, Guangzhou, Shenzhen, Chongqing, Xi'an, and of course, Chengdu in Sichuan Province. No matter where your project takes you, our dedicated team is ready to support you with our extensive resources and local knowledge.
Experience Excellence with Shoot In China
When you choose Shoot In China for your film equipment rental and production support needs in Chengdu, you can expect nothing short of excellence. Our commitment to providing high-quality gear, professional assistance, and seamless experiences has earned us a reputation as a trusted partner for both local and international productions.